Venue
Areté Venue and Gallery
67 West Street #103, Brooklyn, New York
Date & Time
Friday 21st February 2020
8pm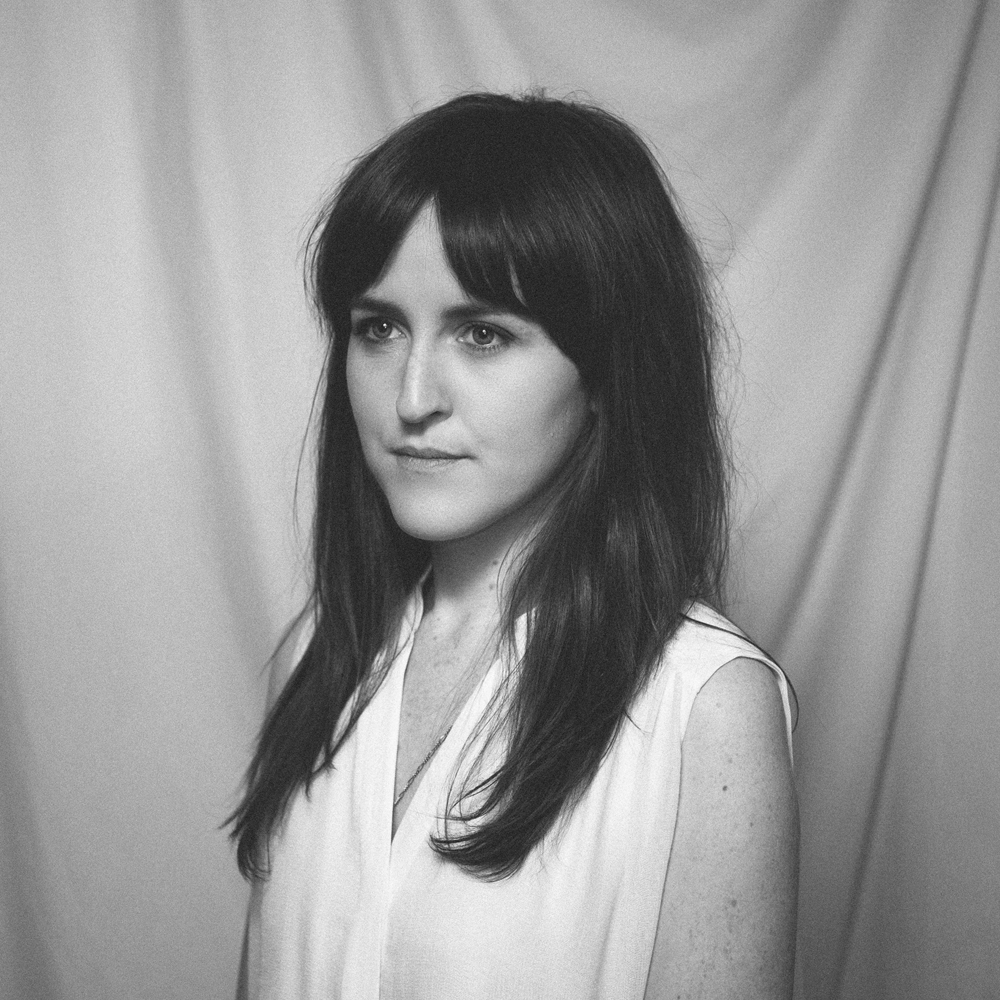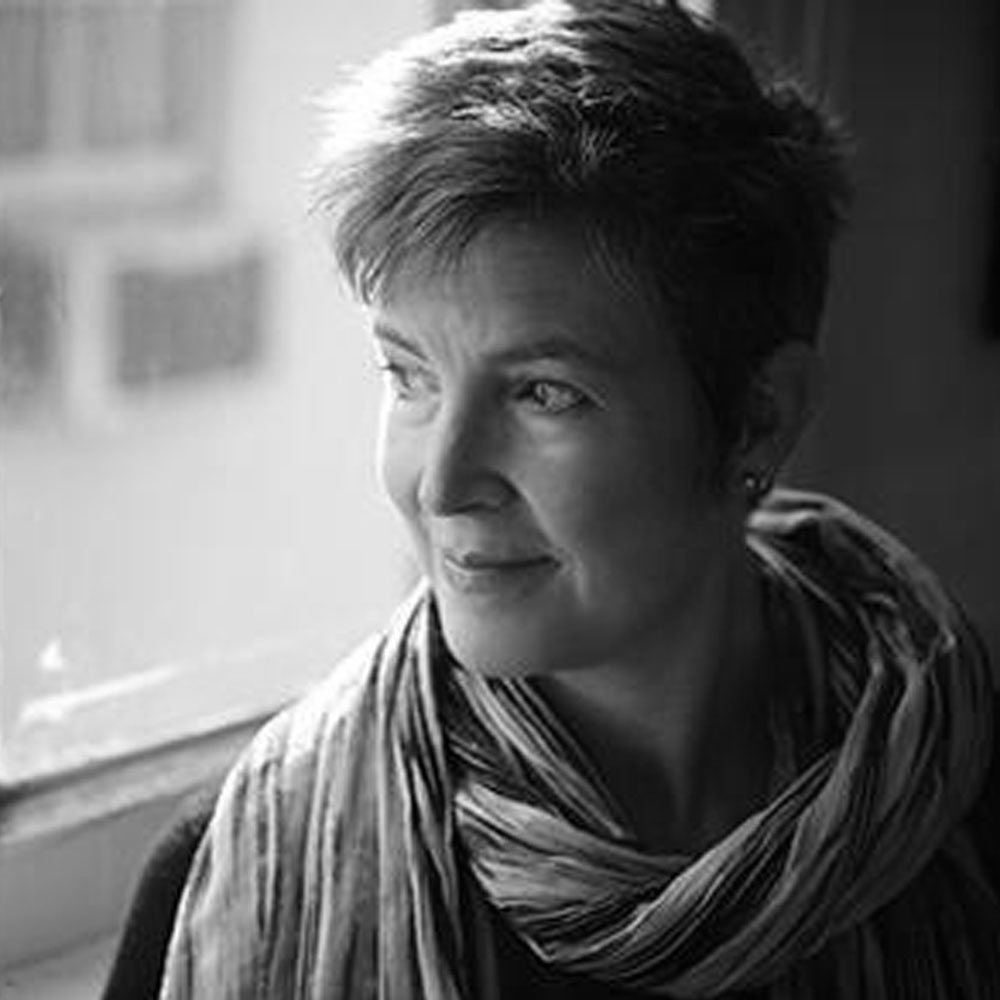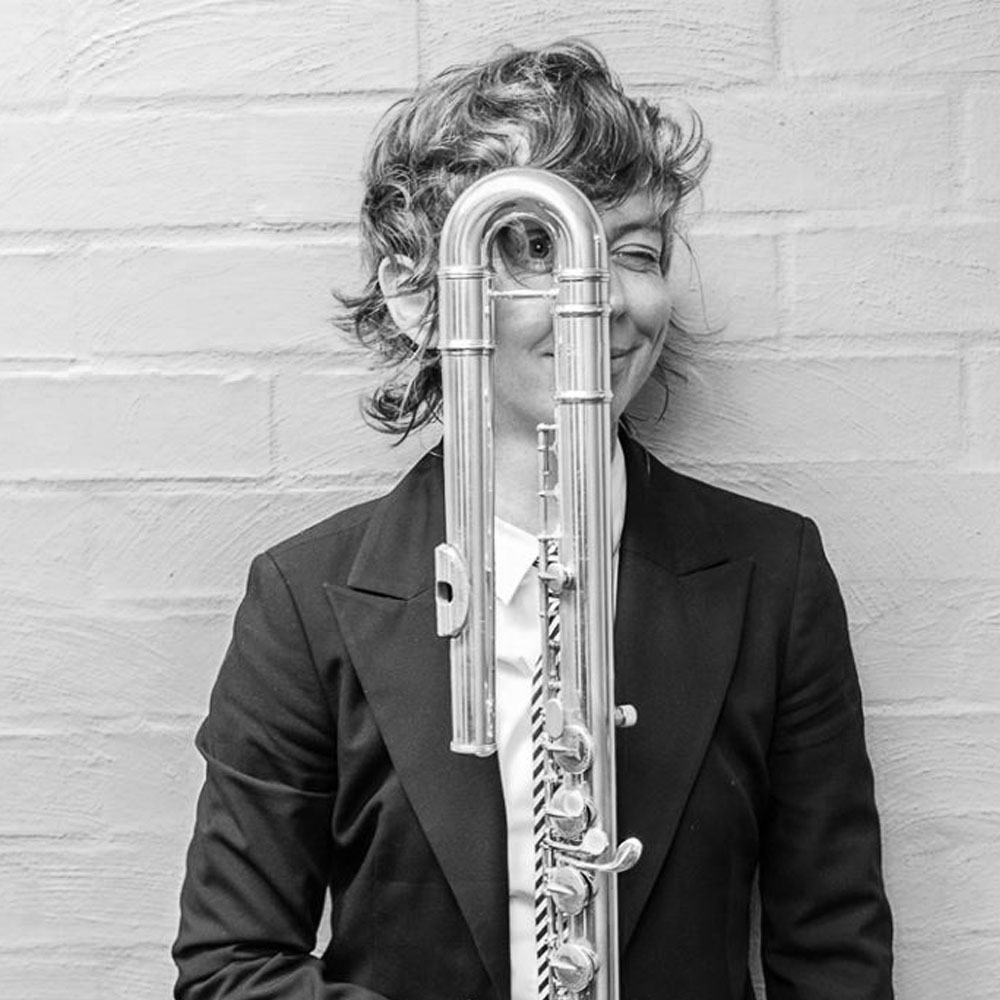 Claire Chase
Flutist and MacArthur fellow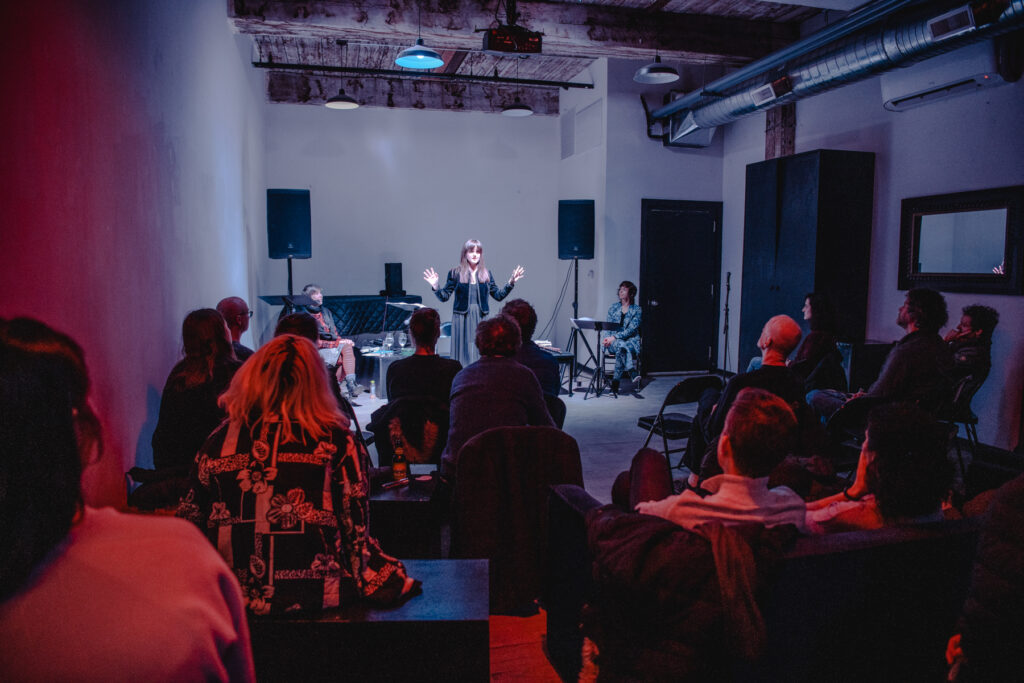 The New York instalment of Notes from a Biscuit Tin took, as its point of departure, a theme central to Midgley's work: namely, the capacity of art and philosophy (and poetry in particular) to correct flawed conceptions of the human relationship to the natural world. Poetry, philosophy and live music overlapped with and fed into each other in a cross-disciplinary exchange that one may feel confident Midgley would have endorsed.
Flutist Claire Chase opened the evening with a performance of Alone by Brazilian composer Marcos Balter (accompanied by co-hosts Jenny Judge and Laura Mullen 'playing' wineglasses tuned to B and E respectively), itself a musical response to a poem of the same name by Edgar Allen Poe. After that, philosopher Jenny Judge introduced the audience to Midgley's arguments in favour of the proposition that our responsibility toward the planet is moral in nature, explaining why Midgely thinks we need poets to help us to come to see the world aright. Poet Laura Mullen drew our attention back to the Poe poem with which we had begun, pointing out the anthropocentric flavour of the view of nature it expresses. She argued that a great deal of Western poetry has, in fact, served to entrench the increasingly problematic conception of mankind as masters of an earth that exists to serve their needs. But poetry can, of course, do better: Mullen went on to read her new poem, Answers, which expresses a very different conception of nature to that expressed by Poe.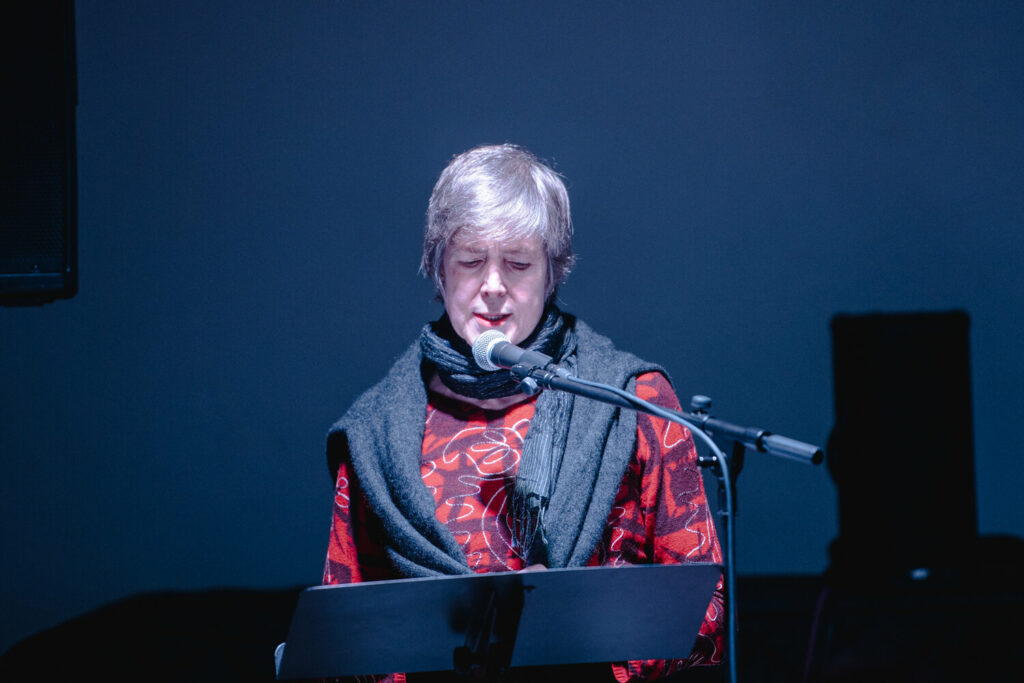 Following an exchange with the audience, Chase took to the stage again for performance of Echo, itself a movement of a larger work, PAN, by Marcos Balter. PAN is a semi-staged music drama for flute, electronics and mass community participation that tells the tale of the power and hubris of the Greek god Pan, evoking a mythical past wherein human culture had not yet defined itself in contradistinction from the natural world. After introducing the work, Chase distributed bamboo chimes and triangles to volunteers in the audience, proceeding to lead them through a collaborative performance of this highly virtuosic work. After an exchange with and among the audience in which questions were raised regarding Midgley's views on human reason, Mullen's poetic process, and the view (which Judge had attributed to Midgley in her introduction) that love is a moral emotion consisting in a certain kind of 'seeing' of value, Chase led the entire audience in a performance of Pauline Oliveros' Sounds from Childhood.
Philosophy is ill-served by being walled up in sterile seminar rooms, with access to it restricted to academic communities. The New York instalment of Notes from a Biscuit Tin was a convincing argument in support of this Midgleyan thought. And it also showed that philosophy really ought to be allowed to play with its natural artistic bedfellows more often.
Jenny Judge, 2020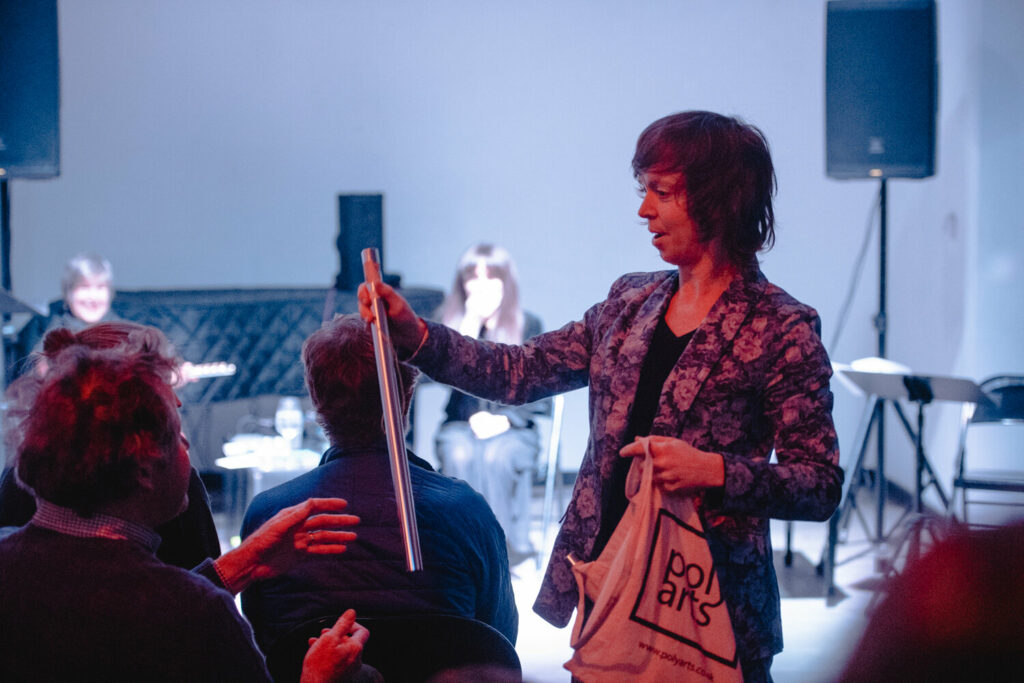 For more Biscuit Tin content follow us on Instagram:
Instagram @notesfromabiscuittin
Theme
Art
Reading
Science and Poetry
Midgley, M. (2006)
London: Routledge, Chapters 3 & 4 (p. 51-79) OR p.51-7 & p.63-77